Tuesday, November 09, 2004
I am a real busy boy right now.
Still I took some time out on Sunday to be a fashion model.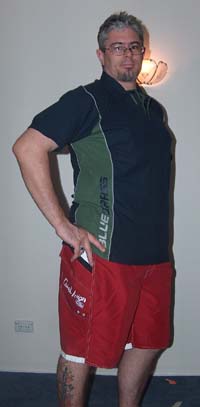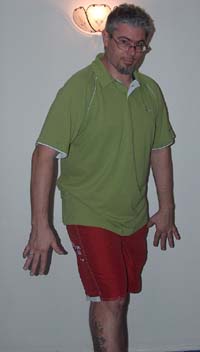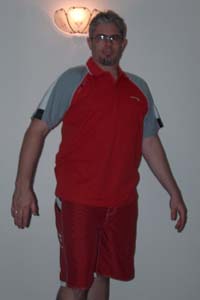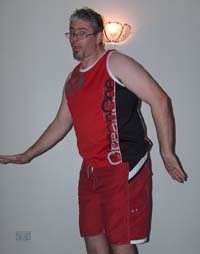 Actually my
wife
made me go shopping and update my polo shirt collection. I also took the opportunity to grab a new pair of pants and a singlet for basketball. 30% off sales are great!
Then she made me model them for her. Notice the really cool fashion model stance. I thinking about quitting the day job and heading for the runway! (That is also a geniune halo above my head not a wall light)
Lots of other stuff on as well, church functions, web site development for myself, church and clients as well as normal client work and now I need to write some more of my novel
Urban Space
.